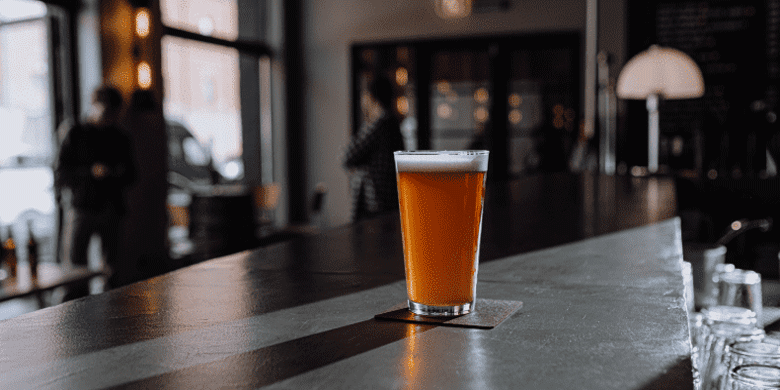 24 March, 2022
Popular Custom Coasters For Promotional Use
There are so many types of custom coasters available, it can be confusing sometimes as to what are the most effective. On our site alone we have over 17 different styles ranging from cardboard, paper, ceramic, cork, leather, inflatable, metal, plastic, rubber, sandstone, slate coasters and more. Which one should you use? We thought we'd list our top 5 categories based on coasters we have sold in the past year and hopefully, that will help you with your decision.
1) Cardboard Coasters: Just for sheer volume, cardboard beer coasters are still by far the most popular style of a drink coaster. They are cheap to buy and give you a great branding opportunity with full-colour print options. They are also very visual. You can scatter them throughout your pub, drinking establishment or restaurant for everyone to see. They can advertise your premises, advertise a certain beverage or advertise upcoming events to bring your patrons coming back for more. If you have live music on certain days, publish the next month's list on your beer coasters for all your patrons to see.
2) Cork Coasters: A close second to cardboard is definitely cork coasters. They aren't as cheap as cardboard, but they are still economical and are one step up in class. One great thing about cork coasters is you can get all types of shapes as standard. You are not restricted to the typical round or square coaster. You can get shapes such as a telephone, heart, flower, apple, football and house coaster shapes just to name a few. You can align your coaster to your brand. A house shape could be for a real estate agent, a telephone for a telco, a flower for florists and the list goes on.
3) Metal Coasters: People looking for a classy coaster tend to lean towards a metal coaster set. They make great gift ideas and with metal, it means you can engrave them. Engraving is a subtle look but adds a touch of elegance. Most sets come in a holder and you can engrave each one. They are perfect as thank you gifts to your higher-end clientele at Christmas. They are also good to celebrate a company milestone. Perhaps you have been in business for 10 years. You can mark the occasion by getting metal coaster sets engraved with the milestone and giving them out, both to clients and staff.
4) Leather Coasters: Nothing exudes elegance more than leather and there are some gorgeous leather coaster sets that are perfect for marketing to higher wealth individuals. Many come with stylish contrast coloured stitching. The branding is usually either by printing or embossing. If you are going all out and spending the money to get leather coaster sets, we highly recommend you go for that little extra expense and get them debossed. Over time, printing will start to come off as glasses are placed on top. Embossing last the life of the coaster and it is subtle. Rather than it being in the face of your clients, you are trying to advertise your business, embossing is a much more subtle effect.
5) Slate Coasters: There is no other way to say this, but slate coasters are awesome. If you want the wow factor, then these are it. Usually, they are square in shape with rough edges, but that is the charm. They are weighty and exude strength. Your design should be engraved into the slate. If you want a talking piece for all your clients, get a set of 4 of this coaster style. We absolutely guarantee this will be their go-to coaster set for both themselves and guests.
These may be our best sellers, but as shown earlier there are many other styles that can also be used for marketing. If you are still unsure what would work best for your upcoming promotion, give us a call or send us an email with what you would like to achieve and we'd be happy to assist you in getting the best coaster for your needs.
The Personalised Coasters Team