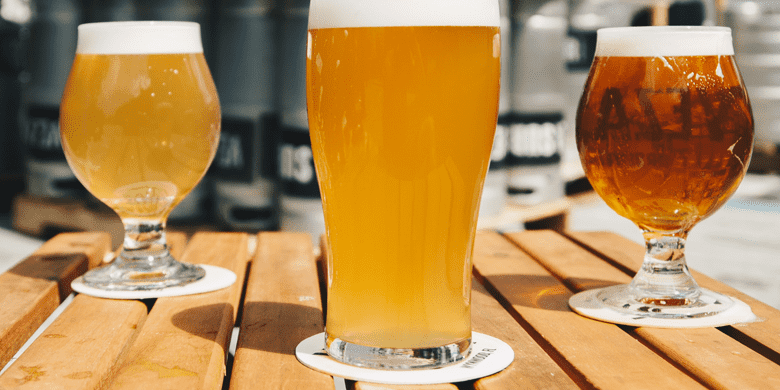 13 October, 2021
Promotional Beer Coasters For Advertising
One of the cheapest and yet effective forms of advertising by using coasters is the humble beer coaster. Used by many of the biggest brand names on the planet, it is easy to see why. The cost per coaster is very cheap, but you get a printed message that gets repeated high exposure over a long period of time. This equates to getting a big bang for your buck or as the professionals would say – an excellent ROI (Return On Investment).
There are so many uses for the humble beer coaster. It is not just for the domain of pubs and restaurants. They can be used at trade shows or exhibitions, conferences and seminars, theme parks, festivals, breweries and more.
There are not too many promotional products on the market that you can get a full colour printed advertisement that is guaranteed to sit in front of clients or potential customers at such a low price point like beer coasters. The best quality is pulp cardboard with a heavyweight of 80pt. These will be the most durable and absorbent and are best suited to heavy use areas where you need your coaster to last. If price is the issue, then you can go to a much lighter weight of 15pt to perhaps even consider paper coasters. In bulk you can get these easily under $0.10 each, which would extend any marketing budget.
Shape wise, most beer coasters are either round or square, but you do have the option of doing a custom shape. For brand recognition and reinforcement, this is often a great option as you can design the shape of the coaster around your logo or the shape of your product. You can do a full colour print on one side showing the logo and on the other side you can give information about the product.
Beer coasters can also be used to engage your clients interactively. If you are a brewery, you could have a QR code that people could scan to give them information about the types of beers you have or perhaps you are an organisation that wants to run a competition. You could have entry details on the coaster or, like the above, have a QR code that people can scan to enter and win prizes. For a personal twist, they can be used at receptions to weddings either as a keepsake for guests or a nice welcome message printed on them from the bride and groom.
Promotional Beer Coasters may look like a simple, plain product, but they pack an advertising punch well above their weight, so why not consider them for your next promotion. If you need help deciding what would work best for your campaign, contact us, and we'll be happy to talk through options with you.
The Personalised Coasters Team